Welcome to the Stone County Circuit Clerk web page! Here you will find information about our office and descriptions of our duties, plus our office address, telephone numbers, and email address.  Please feel free to contact us if we can be of service to you.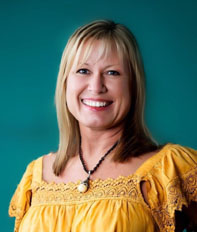 Treba Davis
Circuit Clerk
323 East Cavers Avenue
PO Drawer 7
Wiggins MS 39577
Phone: 601-928-5246
Fax: 601-928-5248
Hours: M-F 8:00 am to 5:00 pm
Email: tdavis@stonecountyms.gov
Deputy Clerks:
Kim Stringer
Ariel Freeman
Brandy Dauenhauer
Duties and Responsibilities
The Circuit Clerk serves as Clerk of the County and Circuit Courts, receives and files all lawsuits, indictments, motions and other related papers in all Civil and Criminal Cases filed in the Circuit or County Courts and issues all process including summons and subpoenas, draws jurors and qualifies juries, keeps a record of all judgments and executions, issues marriage licenses and keeps records of marriages, records medical and other professional licenses, and registers citizens to vote and has other duties in handling elections.
Some of the responsibilities of the Circuit Clerk include:
Clerk of the Circuit and County Courts
Keeps a general court docket in which all names and parties in each case, plea, indictment, records from inferior courts on appeal, and other papers are entered.
Keeps orders of the court which are referenced in the minute book.
Keeps the execution docket
Enters a full and complete record of the proceedings of the suit
Collect court fines, court-ordered restitutions and other assessments
Keep grand jury dockets
Keep and maintain the courts judgment roll
Election Process/ Voter Registration - Administrative Duties
Serve as a registrar for voters in the county
Collect a filing fee from candidates pursuing a county office or legislative seat within the county
Work with the Election commission to provide election information (Results, candidates, etc.)
Jury Duty
Notify citizens who have been selected to serve on jury duty
Prepare a jury list for the attorneys
Familiarize jurors with the courthouse
Receive and file all documents during trials
Issue subpoenas
Jury instructions given by the judge
Receive verdicts of jurors and read them in open court
Issue jurors a county warrant (check) and certificate of service (if needed)
Marriage Licenses
File a Statistical Record of Marriage with the office of vital records with the state board of health
Issue the marriage license
Collect, from applicant, a filing fee of $21 per marriage record prepared 
---

Jury Duty
Received letter for jury duty?
The Jury Duty letter will have a summons date. You MUST CALL the night before you are summoned to court and each night thereafter.   Please call 601-928-5246 after 6 p.m. You will be told if and when you are expected to report.
Excuses from Jury Service: 
All citizens are obligated to take part in seeing that justice is done.  Therefore, only legal excuses provided by law should be presented.  In general these include:
Illness, or presence required at home
Personal hardship
Emergency
Served on jury duty (on actual trial of a case) in this court in last two (2) years 
Over the age of 65 years and you desire to claim this personal exemption
Compensation:  
A juror is paid a nominal fee by a pay warrant for their services. 
The Circuit Clerk keeps a daily record of the jurors who serve.
Juror Qualifications
Prospective jurors must meet the following requirements:
21+ years of age
Can read and write
NOT a convicted felon, habitual drunkard, or common gambler
Has not been convicted of the illegal sale of (or does not have interest in) alcoholic beverages in the last five years
Does not have a case pending in this court
Selection of Prospective Jurors: 
Prospective jurors' names are drawn at random-- by lot or chance -- from a jury wheel.  Therefore, an individual may never be called to serve and others may be called several times. If you are selected to report for jury duty you will receive a letter from the Circuit Clerk.
---

Marriage Licenses  
Applicants must obtain a marriage license at least three days prior to the ceremony. The following items are required in order to get a marriage license:
Both bride and groom must appear together to apply
Present valid ID of both (each must be at least 21 years)

birth certificate
driver's license

If under 21, a parent(s) must sign or a court order may be required
$21 for filing fee paid to the Circuit Clerk 
Confirm any recent divorce is finalized (by a signed order) -- the Clerk does not need proof
If the female applicant is under the age of TWENTY-ONE (21) years of age, the applicant for marriage shall be made in the Circuit Clerk of the county of residence of the parent or legal guardian of the female.
Marriage licenses cannot be issued unless the male applicant is at least seventeen (17) years of age, and the female applicant is at least fifteen (15) years of age.
The license is only valid in the State of Mississippi.
---

Voting
County Election Commissioners
District 1: Martha Smith
District 2: Clifton D. Anderson
District 3: Connie Smith
District 4: Debra Lee
District 5: Debra Swilley Hatten
To Qualify as a Voter You:
Must be 18 years of age -- a 17 year old, who will be 18 by the General Election in November, is allowed to vote in the primaries
Must be registered to vote at least 30 days prior to the election
Anyone with a conviction of any of the following crimes is NOT ALLOWED TO VOTE:
Arson
Armed Robbery
Bigamy
Bribery
Embezzlement
Extortion
Felony Bad Check
Felony Shoplifting
Forgery
Larceny Murder

Obtaining Money or Goods under False Pretense
Perjury
Rape
Receiving Stolen Property
Robbery
Theft
Timber Larceny
Unlawful taking of Motor Vehicle
Statutory Rape
Carjacking
How to Register:  
You can obtain the Registration Form in a variety of ways:
Download a PDF version of the Voter Registration Application 
Any City Hall
Stone County Courthouse - Circuit Clerk's office
By mail - You can request a Voter Registration Application be mailed to you from the Circuit Clerk's office. 
Where to Vote:
In Person 
Residents must vote in person at their designated Voting Precinct:
Bond Precinct 
Bond Baptist Church 
35 Sellers St,
Wiggins, MS 39577 

American Legion 
Old Guard Building 
141 Central Ave. 
Wiggins, MS 39577 

Magnolia 
Magnolia Fire Station 
350 Magnolia Rd 
Perkinston, MS 39573 

Tuxechanie 
Sunflower Community Center 
551 Sunflower Rd 
Perkinston, MS 39573 

Flint Creek 
Flint Creek Voting Building 
2829 Highway 26 East 
Wiggins, MS 39577 

Old Hospital Precinct 
County Office Building 
214 N. Critz St. 
Wiggins, MS 39577 

Project Road 
Project Road Voting Building 
922 Project Rd 
Wiggins, MS 39577 

McHenry Library 
McHenry Public Library 
25 McHenry School Dr. 
McHenry, MS 39561

Ten Mile 
National Guard Readiness Center 
280 Old Highway 49 
Wiggins, MS 39577 

Big Level 
Big Level Fire Station 
1414 King Bee Rd. 
Perkinston, MS 39573

Courthouse 
Justice Court Building 
231 Third St. 
Wiggins, MS 39577

Perkinson 
Perkinston Fire Station 
2441 Perk-Silver Run Rd. 
Perkinston, MS 39573

Elarbee 
Silver Run Fire Station 
1071 Ridge Rd 
Perkinston, MS 39577

McHenry Fire Station 
McHenry Fire Station 
94 McHenry Ave. 
McHenry, MS 39561

Pleasant Hill 
Ramsey Springs Fire Station 
1735 Highway 15 
Perkinston, MS 39573
Absentee
If you are unable to vote at the precinct on the day of the election you may be able to vote absentee ballot.  Contact the Circuit Clerk's office for more information and deadlines to vote absentee
Click here for helpful forms to download.